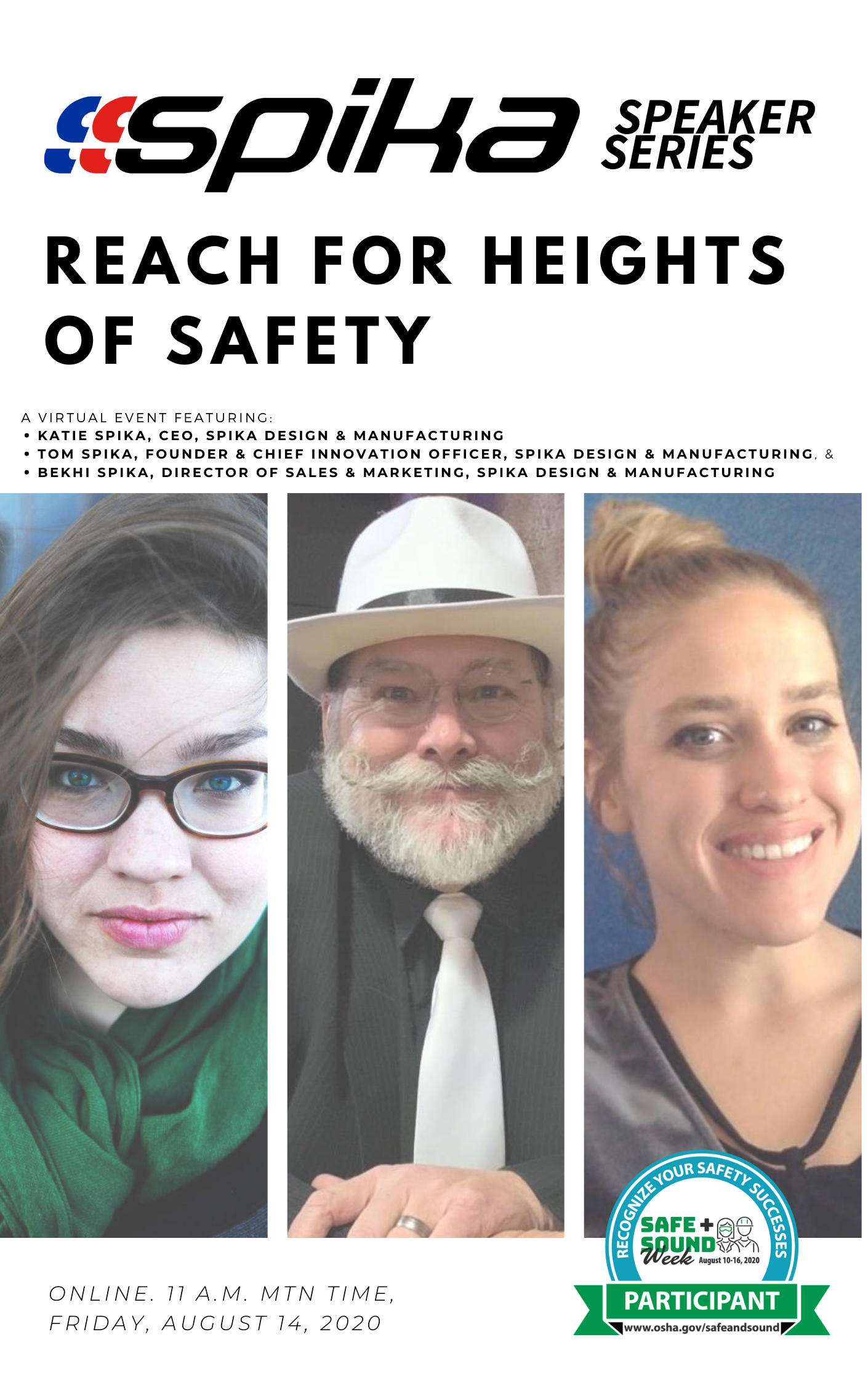 Event Title: Reach for Heights of Safety
In this highly interactive session, Spika's leaders will discuss with participants a few of the many insights gained over a 20-year period of delivering world class fall protection systems that eliminate the need for lanyards. They will address how workers at OEM and MRO facilities around the world are keeping their workers safe and productive, particularly when they work at varying heights and overreach.
Event Date: Friday, August 14, 2020
Event Time: 11 a.m. - 11:30 a.m. Mountain Time
Event Location: Online. Registered participants will receive an invitation link. Limited seats.
(Note: We do not sell or share your information externally per our privacy policy.)